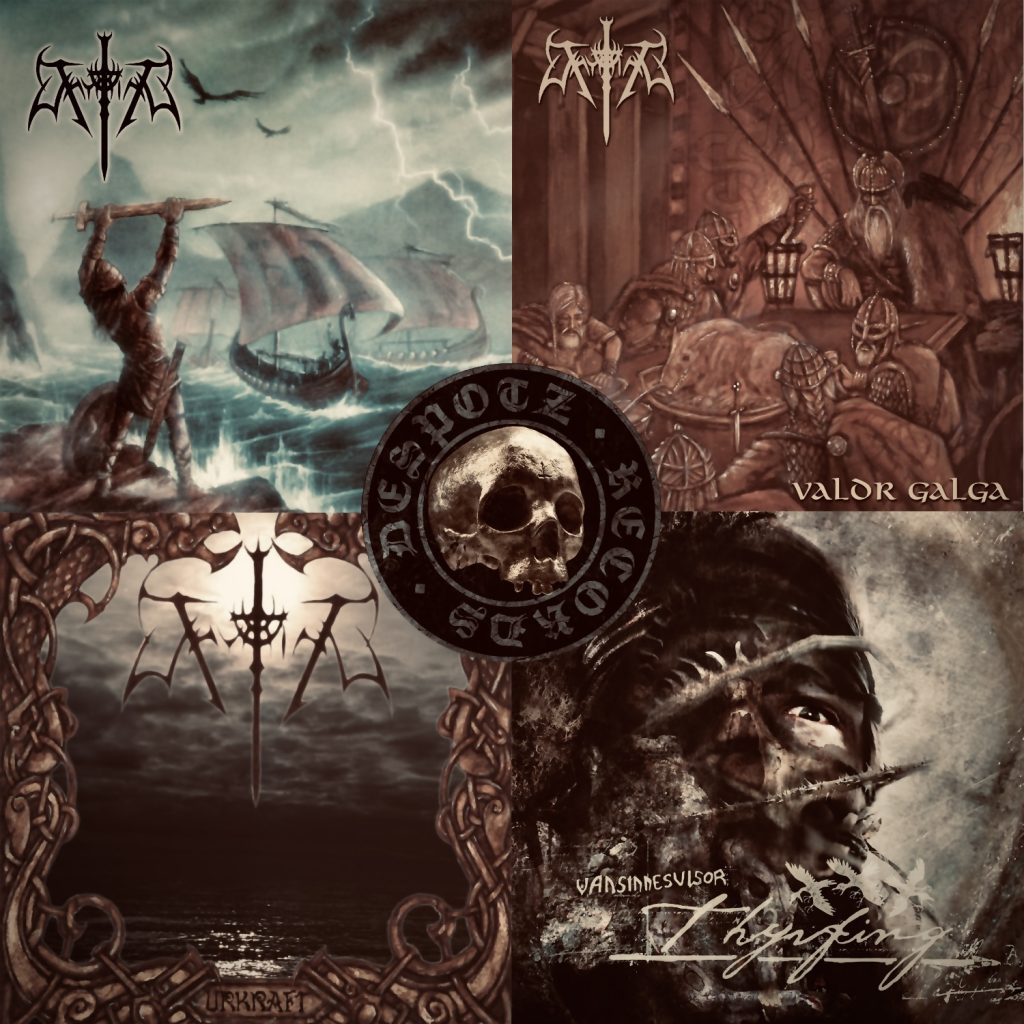 While we are soon to reveal some info on new music from Thyrfing, we have some other good news as well.
The first four classic Thyrfing albums – "Thyrfing" (1998), "Valdr Galga" (1999), "Urkraft" (2000) and "Vansinnesvisor" (2002) – will be available again in physical format later this year through Despotz Records. More info on content, packaging and release dates will be announced in time.
In the meanwhile you can purchase them digitally through https://thyrfing.bandcamp.com/, or stream them through your favorite platform.